Tusculum is embarking on a $110,000 fundraising campaign to assist with refreshing the university's residence spaces. The goal is to see some initial projects completed by the start of the fall 2023 semester.
The campaign will raise money for items such as new furniture, ceiling fans, new lighting and painting. Belle Kemp, director of alumni and community engagement, is leading the campaign and is supported by a committee. If you are interested in donating, sharing your stories and experiences living in the dorms, becoming a dorm leader or volunteering your time to help with these projects, please contact Kemp at 423-636-0565 or bkemp@tusculum.edu.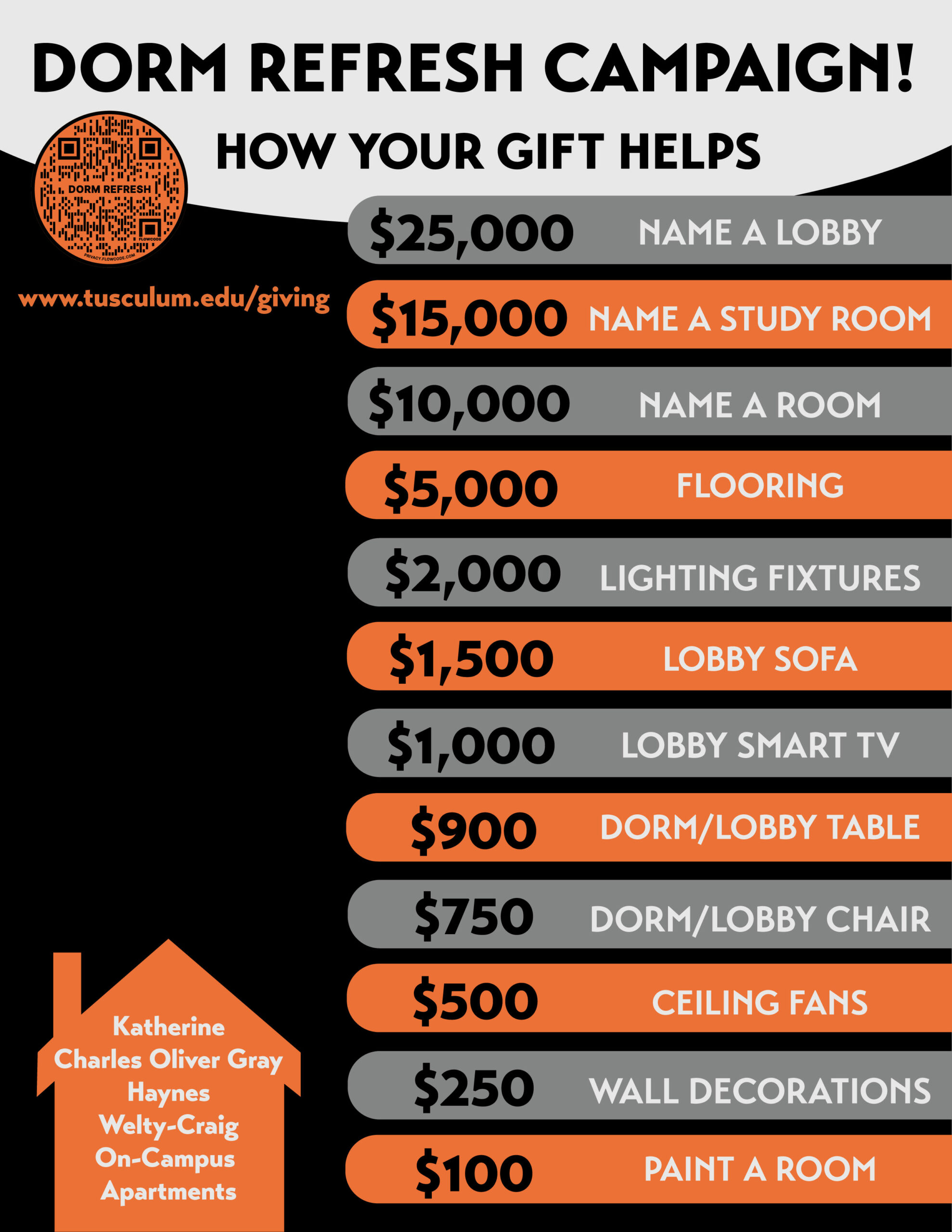 This project has the support of our alumni. Many alumni have filmed testimonials to be used for the campaign. Among them was Robert "Bob" Kleinertz, Alumni Executive Board president.
Many students have also been involved in the committee and are promoting the need for the dorm refresh. Student Laikin Smith has joined Kleinertz as leads for COG East refresh.