Tusculum now has an exciting opportunity available for our adult & online studies undergraduate students!
Tennessee residents: Do you qualify for full Pell Grant and did you complete your FAFSA early? If so, you may qualify for receive up to 12 credit hours during the fall and spring semester tuition free.
MEETING YOU WHERE YOU ARE
Structured for the busy working adult,
Pioneer Finish
allows online AOS students the chance to pursue their degree for little to no cost. Tusculum is pleased to present this unique financial opportunity to our hard-working and dedicated adult learners and help them achieve their academic goals.
BUILD YOUR FUTURE
Pioneer Finish is ideal for students at any stage of life and education. It is never too late to complete your degree, and Tusculum University is here to help you make it happen.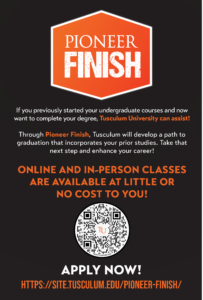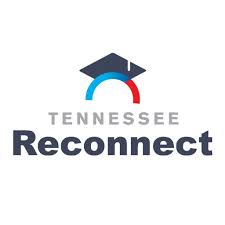 Tennessee Reconnect 
– The goal of Tennessee Reconnect is to help adult students achieve their associate degree at an affordable cost. 
Pioneer Finish – The goal of Pioneer Finish is to help students who qualify for need-based grants utilize them to earn an associate or bachelor's degree.
The first step to finding out if you qualify for Pioneer Finish is to complete your
FAFSA
! Then complete Tusculum's free
application
!