Justin Phillip Reed, a 2013 graduate, earned the National Book Award for poetry in 2018 for his collection "Indecency." 
Serina Marshall '20 published "Handpicked," her children's book about adoption.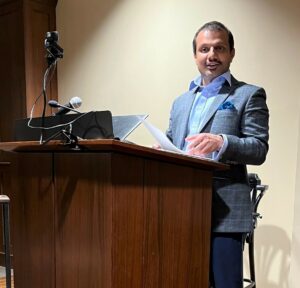 Anup Kaphle, a 2007 graduate, is executive editor of Rest of the World, previously managed international reporting teams as BuzzFeed News' deputy foreign editor and oversaw digital efforts for the foreign desk at The Washington Post. He also served as editor-in-chief at the Kathmandu Post, the leading English-language daily newspaper in Nepal, and worked with Anthony Bourdain at the James Bear Award-winning Roads & Kingdoms, an online publication.
The poem "I Miss the Silence" by Elizabeth Massengill, who is scheduled to graduate in 2024. was chosen in 2023 as a finalist for Hollins University's Poetry Contest, with many competitors coming from nationally known higher education institutions.
The Gary Garrison Playwriting Award for Ten-Minute Plays, an honor bestowed by "The Tusculum Review," garnered 581 submissions in 2022.
Two of the essays published in Volume 17 of "The Tusculum Review" were listed as Notable Essays and Literary Nonfiction of 2021 in "Best American Essays 2022" — Priscilla Long's "After Long Silence" and Suphil Lee Park's "An Escape Clause."
Two essays published in The Tusculum Review's 2020 issue were listed as Notable Essays and Literary Nonfiction of 2020 in "Best American Essays of 2021" – Robin Storey Dunn's "Gimme Shelter" and Jamie L Smith's "Mythology Lessons."
At the Appalachian College Association Annual Summit 2022: A Community of Support, Kelsey Trom, associate professor of English, presented "LGBTQ+ Narratives in Class and on Campus: Cultivating Inclusive Academic Communities" with students Rory Church (Political Science/English '23) and Cole Robertsen (Creative Writing '23).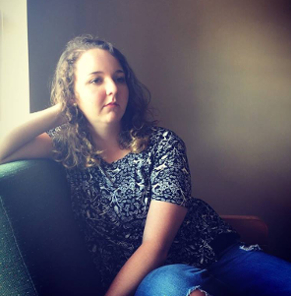 Student Macy French's poems — "Irreducible in This Space" and "If Sylvia Plath Were Southern" — were accepted for publication in the October 2017 issue of Lady Blue Literary Journal.
Student Jennie Frost's poem "בְּרֵאשִׁ֖ית" published by Anomaly Literary Journal in 2016, and two poems — "13 ways to properly dispose of childhood" and "like linen on a line" — were published by Kudzu Literary Magazine, an Appalachian journal.
Student Macy French's poem – "Nature and Nurture in Binary" – was published in 2016 in the Sucarnochee Review.
This fall, Liza Rodriguez ('22, English Creative Writing) will attend the MFA program at the University of South Carolina, where she will study fiction writing and work as a Graduate Teaching Assistant.
Curtis Owens Awards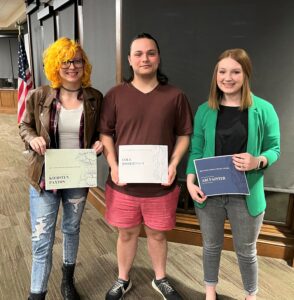 Tusculum students vie annually for the prestigious Curtis Owens awards in four genres–poetry, fiction, nonfiction, and drama. The awards, endowed by 1923 Tusculum alum Curtis Owens and his wife Billie, are judged by visiting writers, and student winners have gone on to the highest levels of writing and editing achievement. Among the judges have been: Ada Limón, now U.S. Poet Laureate; fiction writer Crystal Wilkinson; playwright David Muschell; essayist and Fulbright scholar Ethel Morgan Smith; poet and nonfiction writer Amy Wright; fiction writer Mark Powell; essayist Erin Tocknell; playwright Amy Zipperer; and fiction writer Kellie Wells.
Editing and Publishing
A Tusculum degree prepares students not only for careers as writers but also in editing and publishing. Joseph Borden (Creative Writing '15) is a Book Editor at Fox Chapel Publishing after working as an editor at The Hickman County Times upon graduation, then for Nashville's American Blackguard.