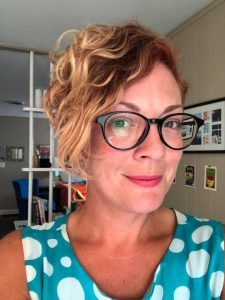 Tusculum recently received a $10,000 grant from the Council of Independent Colleges to complete the project. This initiative will consist of examining past interviews and conducting new oral histories of today's Horse Creek residents, which will pay particular attention to the topics of land, community and sustainability.
Once all the research is complete, the team will present the results in three public venues – the Old Oak Festival on the Tusculum campus, the university's Research Symposium and a larger event and public exhibition at Rural Resources.
"This project, especially the public presentations and exhibit, will benefit the local community by preserving and honoring the history of Horse Creek," said Dr. Katherine Everhart, assistant professor of sociology. "More broadly, it will provide a voice and visibility to a region of the world that is often misunderstood. This initiative represents an exciting opportunity to further demonstrate the university's research strengths and our connections to the community."
Dr. Donal Sexton, professor emeritus of history, directed the two-year research project performed in the 1980s, and he received assistance from Tusculum students. The group conducted about 30 interviews, which covered the way of life for community members from Horse Creek's inception in the late 1700s to a more commercially driven and manufacturing economy after World War II.
Formally called "Horse Creek Then and Now: Comparative Oral Histories from Rural Appalachia," the new project will incorporate the talents of two undergraduate students to be selected and will be led by Dr. Everhart; Dr. Peter Noll, associate professor of public history and museum studies; and Wayne Thomas, dean of the College of Civic and Liberal Arts.
As part of this project, the Tusculum students will transcribe 10 of the interviews from the 1980s and conduct 10 new ones, which will also be transcribed. In addition, participants will take updated photos of buildings that appeared in the earlier collection and show the landscape as it appears today. As the group unearths information through these avenues, members will pursue any new paths that help paint the Horse Creek picture.
Tusculum is partnering in this newest initiative with Rural Resources, which has a mission to connect farms, food and the community by facilitating learning experiences that build a vital and sustainable local food economy. The university is also working with Rural Resources because this farm and food education center plays a role in sustainability and land use, two topics that were addressed in the initial interviews.
The presentation at Rural Resources might provide an opportunity to hold an educational workshop on sustainable food practices, such as small plot gardening or canning, Dr. Everhart said. The group might develop additional workshops based on what everyone discovers through the research.
Dr. Everhart said the CIC-funded initiative will demonstrate the university's commitment to civic engagement and the provision of active and experiential learning for students.
"Students will have the opportunity to preserve the history of a local community, while also reflecting on the historical and sociological underpinnings that shape the contemporary issues in this region," she said. "This project will enable them to have the opportunity to engage in rigorous community-based research, which has been shown to increase enrollment retention, build confidence and strengthen a number of transferable skills such as oral communication, critical thinking and working on teams."
Dr. Everhart said Tusculum is well positioned to participate in this initiative. The President Andrew Johnson Library and Archive currently hosts three curated exhibits, developed by students with guidance from faculty, which have won Awards of Excellence from the Tennessee Association of Museums. In addition, she, Thomas and Dr. Noll bring considerable experience with civic engagement to the table.
Thomas is excited about the continued exploration of Horse Creek.
"Tusculum University is proud to be part of Greene County, and the opportunity to examine Horse Creek's rich history in greater depth and work with an excellent organization in Rural Resources is extremely appealing," he said. "Through the interviews, additional research and our partnership with Rural Resources, we will be able to share compelling stories and honor the residents who have left their mark on Horse Creek. We are grateful to the Council of Independent Colleges for backing this important endeavor."
Additional details about the initiative are available from Dr. Everhart at keverhart@tusculum.edu.