Pioneer-Owned Businesses
Are you an alumnus, alumna, TU employee, student, or trustee who owns his or her own business? Let us know! We want to partner with you and celebrate your accomplishments!
The Office of Alumni Relations wants to learn more about our university's entrepreneurs so that we can support them whenever possible. By collecting the names, addresses and types of companies, we are building a database of Tusculum University pioneer-owned businesses.
  We also want to help each business owner embrace their entrepreneurial spirit and showcase their TU pride. Once you register your business with our office, we will send you a free "TU Pioneer-owned Business" decal to display your pride.
If you are a graduate, student, employee, or trustee of TU and would like your company or business to appear in the Pioneer-Owned Business Directory, please email alumni@tusculum.edu to provide us with information about your business!
We are proud of you!
The Pioneer-Owned Business Directory is provided as a service to encourage networking and the support of pioneer-owned businesses.
The information contained in this directory was provided to Tusculum University by pioneer-owned business owners and employees. The businesses are not legally affiliated with the University and the University assumes no responsibility for the practices, positions, or conduct of any business contained within. A business directory listing is not an endorsement by Tusculum University and the University encourages users to exercise due care when engaging any business. The use of this Directory or the contact information contained within for solicitation purposes of any kind is strictly prohibited. In addition, using the information contained in this Directory for any unauthorized private, commercial, or political mailing is prohibited. TU does not endorse or make any other representations concerning any of the businesses listed on the Directory.
Majestics Relocation Pty Ltd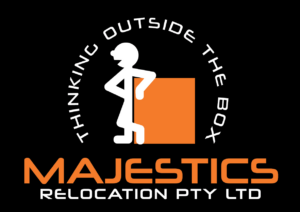 Location: Melbourne, Victoria, Australia
Email: Lindsay@majesticsrelocation.com.au
Phone: 61 406 887 156
Website: Majestics Relocation – Office & Workstation Specialists
 Alumni: Lindsay Houston
Class of 1980
Position: Owner
Description: Majestics work with leading project services providers from the tendering phase through to project completion. We recognize the critical need to communicate and co-ordinate all aspects of a project, planning and assessing options, organizing activities and resources, we are able to provide sound advice on services, resources and trades that are required to manage the logistics of each project providing a high professional level of service. We are about getting things done and achieving desired outcomes for a cost effective price.
Black Squirrel Bed & Breakfast

Location: P.O. Box 718 – 85 Cessna Dr – Put in Bay, OH 43456
Email: bgchief2001@yahoo.com
Phone: 419-285-7181
Website: HOME | Put-in-Bay BNB | Black Squirrel Bed & Breakfast Ohio (blacksquirrelbnb.com)
 Alumni: Maria Pope
Class of 1999
Position: Owner
Description: "We welcome you to our vintage 1900 farmhouse Bed and Breakfast centrally located on the quiet south side of Put-in-Bay, South Bass Island, Ohio. Awake to our delicious full hot country breakfast. It is the reason guests return year after year. Later relax at the pool and Tiki Bar or explore the island on our free bicycles or rent one of our golf carts. In the evening, enjoy a lovely campfire before heading to bed in your cozy guest room."
Dante Owens Sr.- Primerica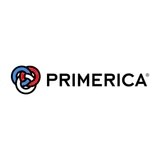 Location: 500 NW Plaza, suite 407, Saint Ann, MO, United States, Missouri
Email: Dowenssr@primerica.com
Mobile: 314-728-6070 | Phone: 314-649-7741
Website: Dante Owens Sr | St Louis, MO Representative | Primerica
Alumni: Dante Owens
Class of 1994
Position: Regional Vice-President
Description: "Primerica has been committed to helping families save and invest for their futures since 1977. Through PFS Investments Inc., Primerica's broker-dealer, we show people how they can achieve a better financial future by helping them learn our HOW MONEY WORKSTM concepts. With approximately 2.5 million client accounts, we offer the best solutions aimed to help families achieve their financial goals. With Primerica, no client is too big or too small."
Spiffy Spud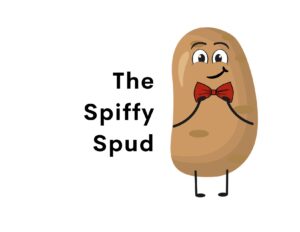 Location: Knoxville, TN
Email: knoxspiffyspud@gmail.com
Phone: 865-724-5447
Website: Food Truck | The Spiffy Spud | Knoxville
 Alumni: Emma Wright
Class of 2022
Position: Owner
Description: "We are a Knoxville-based food truck serving french fries and baked potatoes with all of your favorite toppings!
Priced Right Automotive Consulting LLC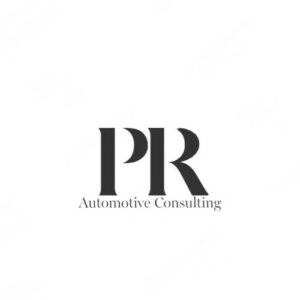 Head Quarters: Tampa, FL (services offered in all 50 states)
Email: pricedrightautoconsulting@gmail.com
Phone: (813) 616-1280
Website: https://pricedrightautomotiveconsulting.com/
 Alumni: William Holland
Class of 2023
Position: Founder & Owner
Description: "Priced Right Automotive Consulting is changing the way people buy vehicles by acting as their "automotive agent" and negotiating on behalf of their clients. Each Automotive Agent working at Priced Right boasts a background from branded dealerships, such as Jeep, Ford, Kia, etc., to ensure that clients receive unmatched, insider knowledge when navigating their purchase. Our mission is simple, 'Save our customers THOUSANDS of dollars, as well as the headache of dealing with common dealership tactics.'"
European Experiences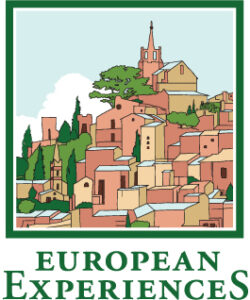 Location: Knoxville, TN
Email: kathy@european-experiences.com
Phone: (865) 409-1940
Website: Small group tours in Europe's most beautiful places (european-experiences.com)
 Alumni: Kathy Wood
Class of 1977
Position: Owner/Co-Founder/President
Description: "European Experiences is a boutique company offering unique small-group tours in France, Italy, England and other European countries. Kathy Coleman Wood and her husband Charley founded the company in 2006, beginning with a one-week trip based in the Luberon region of Provence and expanding to offer cultural immersion trips in other beautiful and culturally-rich areas of Europe. Most European Experiences trips base for one week in one place—usually a village or small town in the countryside. Groups visit what's nearby and focus on an immersion in the history, culture, traditions, cuisine, and natural surroundings of the area, including connections with local people. The Luberon Experience was named one of the top 50 tours in the world by National Geographic Traveler magazine."
Jeffers Funeral & Cremation Service

Location: 208 N College St, Greeneville, TN 37745
Email: Jeffersmortuary@gmail.com
Phone: (423) 639-2141
Website: https://www.jeffersmortuary.com/?fbclid=IwAR2zyi_AoAXPZ8toYx5oDqI_QH2VQZn6zT_Aa-IncelE3zi37h1JQHG0d40
 Alumni: Justin Jeffers
Class of 2004
Position: Owner/Manager
Description: "We offer unique opportunities for families to create healing moments after loss. Our experience, coupled with our perspective on the importance of ceremony, will help you discover ways to pay tribute. Whether traditional or unique, these tributes allow us to love, laugh, and live well again."
Tennessee Advocacy Talk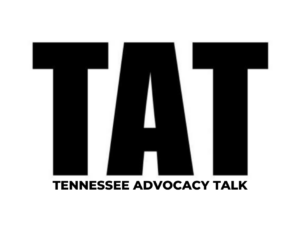 Location: Tennessee/ P.O. BOX 45, Seymour, TN 37865
Email: clientservices@tenntalk.org
Website: Tennessee Advocacy Talk TAT (tenntalk.org)
 Alumni: Melissa Whaley
Class of 2015, '17
Position: Founder & Owner
Description: "Our mission is to increase the access and quality of social service resources through bettering norms and culture with advocacy, performance improvement strategies, and technology. We Provide Specialized Business Consulting, Digital Media Marketing, and Program Development."
FameYah Media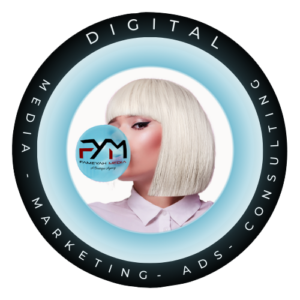 Location: Tennessee & Nebraska/ P.O. BOX 1062, Seymour, TN
Email: info@FameYahMedia.com
Phone: 615-475-7447
Website: Digital Media, Marketing, SEO/SEM, Advertising, Hosting, Websites | FameYah Media
 Alumni: Melissa Whaley
Class of 2015, '17
Position: Founder & Owner
Description: "Now more than ever Outsourcing your Media, Marketing, Advertising, and Technology Services is a great way to cut down costs on your overhead and increase your productivity. Whether you have an in-house department, a small business, or you are a contractor, let us help you work on your projects. We specialize in Media, Digital Marketing, and Digital Advertising on Search Engines and Social Platforms. We customize each project and apply delicate detail to the work we provide. Not only are we experts in the field of business development, but we are also creative in our approaches and designs. We have experience in many industries such as Fashion, Healthcare, Real Estate, Finance, Retail, Food/Restaurant, Education, Non-Profit, eCommerce, & Entertainment. Your Success is Our Success. Let us help you grow your business."
TRC Logistix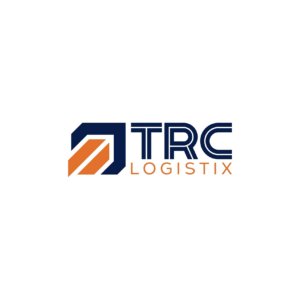 Location: Greeneville, TN
Email: service@trclogistix.com
Phone: 423-426-8194
Website: Logistics | Trc Logistix (trc-logistix.com)
 Alumni: Thomas Willett
Class of 2017
Position: Chief Executive Officer
Description: "Since opening our doors, we've been committed to providing service of the highest quality, paying particular attention to working efficiently while keeping the lines of communication with our clients clear and concise. Our mission at TRC Logistix is simple: to provide high-quality services in a timely manner. Our team caters to each project's specific needs to ensure excellence. We hope you'll find what you're looking for. For more information or general inquiries, feel free to get in touch today."