Our students explore the entire field of psychology. This means students come to understand how theories are supported by data gathering and experimental evidence and develop critical thinking skills to evaluate research contributions to the field.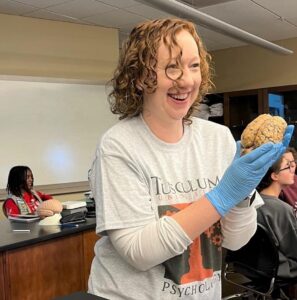 In addition to our emphasis on the scientific method, we focus on how psychological knowledge and thinking shapes our lives, communities and world while encouraging the development of active, professional, ethical and responsible citizenship. To this end, the program strongly emphasizes the integration of classroom knowledge and scientific thinking with real-life applications. Our small class sizes are ideal for this approach and provide the opportunity for individualized attention from your instructors.
The psychology program prepares students for a wide range of careers, such as the helping professions – social service, health, corrections or rehabilitation. Because psychology majors have experience in collecting, evaluating, synthesizing and reporting information, they might pursue administrative, public affairs, business or computer programming positions.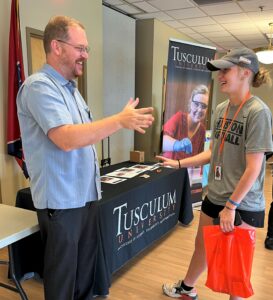 Many students enter graduate programs leading to master's or doctoral degrees in any of the specialties within psychology (clinical, physiological, social community) or closely related fields, such as counseling, social work, law. They can also choose to combine an undergraduate psychology degree with an advanced degree in law, business, education, or some other academic or professional field.
For more information regarding course requirements, please refer to the catalog.