Join Us for the Homecoming 5K Glow Run and One Mile Fun Run!
Tusculum University will be hosting its Homecoming 5K Glow Run and 1-Mile Fun Run on Thursday, October 12th on the Greeneville campus.
The One-Mile Fun Run will begin at 7:30 p.m. followed by the 5K Glow Run at 8 p.m. The cost is $30 per participant, which includes race registration and t-shirt. Shirts are NOT guaranteed after October 1. Onsite registration will cost $35.
On-line registration and race information is available at: Tusculum University Homecoming Glow Run 5K & 1-mile Fun Run on Athlinks
Registration and race packet pick-up will be held at the Tusculum Indoor Practice Facility (209 Shiloh Road) on the Greeneville campus beginning at 6:30 p.m. leading up to the One-Mile Fun Run (7:30 p.m.) and the 5K Glow Run (8 p.m.).
The top three overall winners for each race and top two age group finishers for the 5k will receive a medal & prize!
Race sponsorships are also available for the event at: Platinum ($350), Gold ($250), Silver ($100) and Bronze ($50).
Come RACE TO SPACE with us!
5K Run                                                                                                                                                                 One Mile Run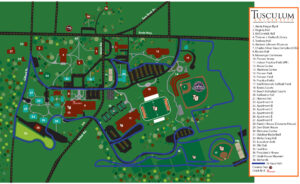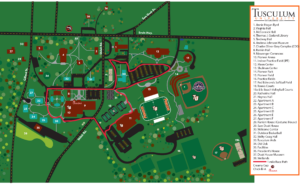 Click Here to download the PDF version of the reface registration. 
Thank you to our 2023 sponsors!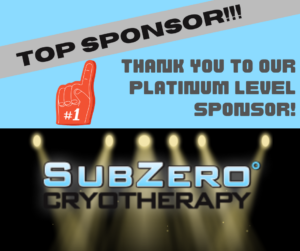 TOP SPONSOR ALERT!
 A huge shout out to our top sponsor for the Homecoming 5k Glow Run & 1 Mile Fun Run, SubZero Cryotherapy! "This journey began when my daughter was injured playing AAU basketball out of state. We were referred to a cryotherapy center by a friend after she endured an ice bath at the hotel, with not nearly enough ice to make a difference. The staff were excellent with her needs and understood she wanted to find a miracle to complete the tournament. She received a session in their Whole Body Cryo Chamber and 15 minutes in Normatec compression. When her session ended, she felt a tremendous amount of relief. We returned for sessions in the Chamber and Normatec for the remaining 3 days and she was able to finish out the tournament with her team. With a total of 5 games left to play and helping her team bring home the championship, I was 100% all in with this form of recovery for not only my daughter, but everyone! There was no question as to what I wanted to do, at that moment, sitting in a parking lot, I decided to leave nursing and bring cryotherapy home for our athletes. I called home before putting the car in reverse to tell Preston "I am opening a Cryotherapy studio when we get home" and that is where the vision of SubZero Cryotherapy came to life. Throughout my training and research, I discovered an overwhelming amount of information that cryotherapy offers for the mind and body. From anti-aging, athlete recovery, pain relief, digestion issues, arthritis, auto-immune diseases, mental health and SO MUCH MORE." -Natasha Miller, Owner
Visit their website for more information: https://subzerocryotn.com/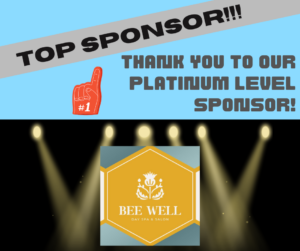 TOP SPONSOR ALERT!
A huge shout out to our top sponsor for the Homecoming 5k Glow Run & 1 Mile Fun Run, Bee Well Day Spa! "For a well-deserved break from the stresses of daily life, make your way to Bee Well Day Spa, LLC in Greeneville. This luxurious spa is renowned for its award-winning spa treatments and exceptional customer service, all of which are grounded in a holistic approach to beauty and wellness."
Visit their website for more information: https://www.beewelldayspa.com/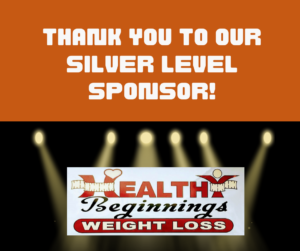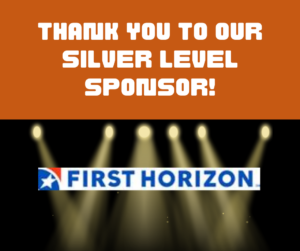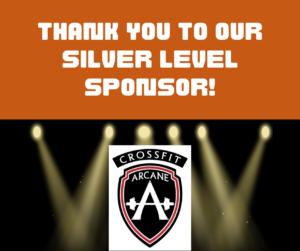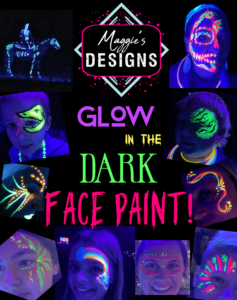 Our homecoming glow run just got a whole lot BRIGHTER! Maggie's Designs will set up at the event with several glow in the dark face painting options! HOW COOL IS THAT?!