Helping entrepreneurs succeed
one project at a time
The vision of the Center for Economic Development and Entrepreneurship (CEDE) is to build a recognized approach for delivering value to our community through student-led projects.
"The leaders of tomorrow solving the problems of today." This is our motto. By backing this up with the proper institutions and partnerships, and by always building and enhancing CEDE's programs through community participation, we believe our work can become a model for other regions to follow.
We are passionate about working together to combine your entrepreneurial opportunities with your personal and professional interests and needs.
"Our mission is to encourage economic development by helping entrepreneurs build their dreams."
The center is dedicated to helping students, small business owners, and individuals with personal financial questions.
CONTACT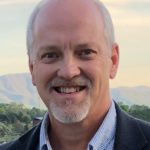 Associate Professor of Marketing & Management |
Center for Economic Development & Entrepreneurship Director
tcarter@tusculum.edu
(423)636-0562